Indoor trampoline activities for all ages and skill levels
SKYTAG trampoline park offers indoor trampoline jumping for every skill level

Looking for an indoor trampoline park? Look no further. SKYTAG offers you wall-to-wall trampolines with several trampoline zones or activity areas to choose from, including AIRBALL (trampoline basketball), trampoline dodgeball, the foam pit and more! Whether you're a first-time trampoline jumper or an expert acrobat, a toddler or senior citizen, you'll always have a blast on SKYTAG's indoor trampolines.
Simply jump around experiencing the exhilarating weightless feeling brought on by trampoline jumping or practice your skillful acrobatic moves. However you choose to jump, you can be sure of one thing – trampoline jumping is always FUN.
Trampoline jumping activities for all ages and occasions
Whether you're looking for an indoor trampoline park for toddlers, adult trampoline activities, or a place to host a trampoline party or event, make SKYTAG trampoline park your go-to entertainment destination.
Benefits of trampoline jumping
Jumping on a trampoline has many health and fitness benefits, in addition to being a fun activity. In fact, trampoline exercise is considered one of the best forms of exercise for adults. With more health benefits than running, jogging or aerobic exercises that involve high impact, a trampoline allows you to exercise the entire body without excess pressure on the feet and legs. Trampoline jumping also increases lymphatic flow and detoxification and improves the functioning of the Immune system, in addition to numerous other health benefits. Visit our indoor trampoline arena and jump your way to good health while having fun.
FREESTYLE
HOW HIGH CAN YOU FLY
Defy gravity and feel the freedom of jumping on our wall to wall indoor trampolines.
SKYTAG's Freestyle trampoline zone is fun for all ages and skill levels; from beginners who simply want to jump for the great feeling of weightlessness, to intermediate jumpers who want to live out their inner acrobat, to expert aerial acrobats that want to practice their skills. Our state-of-the-art trampoline arena provides the perfect venue for jumping fun at every level.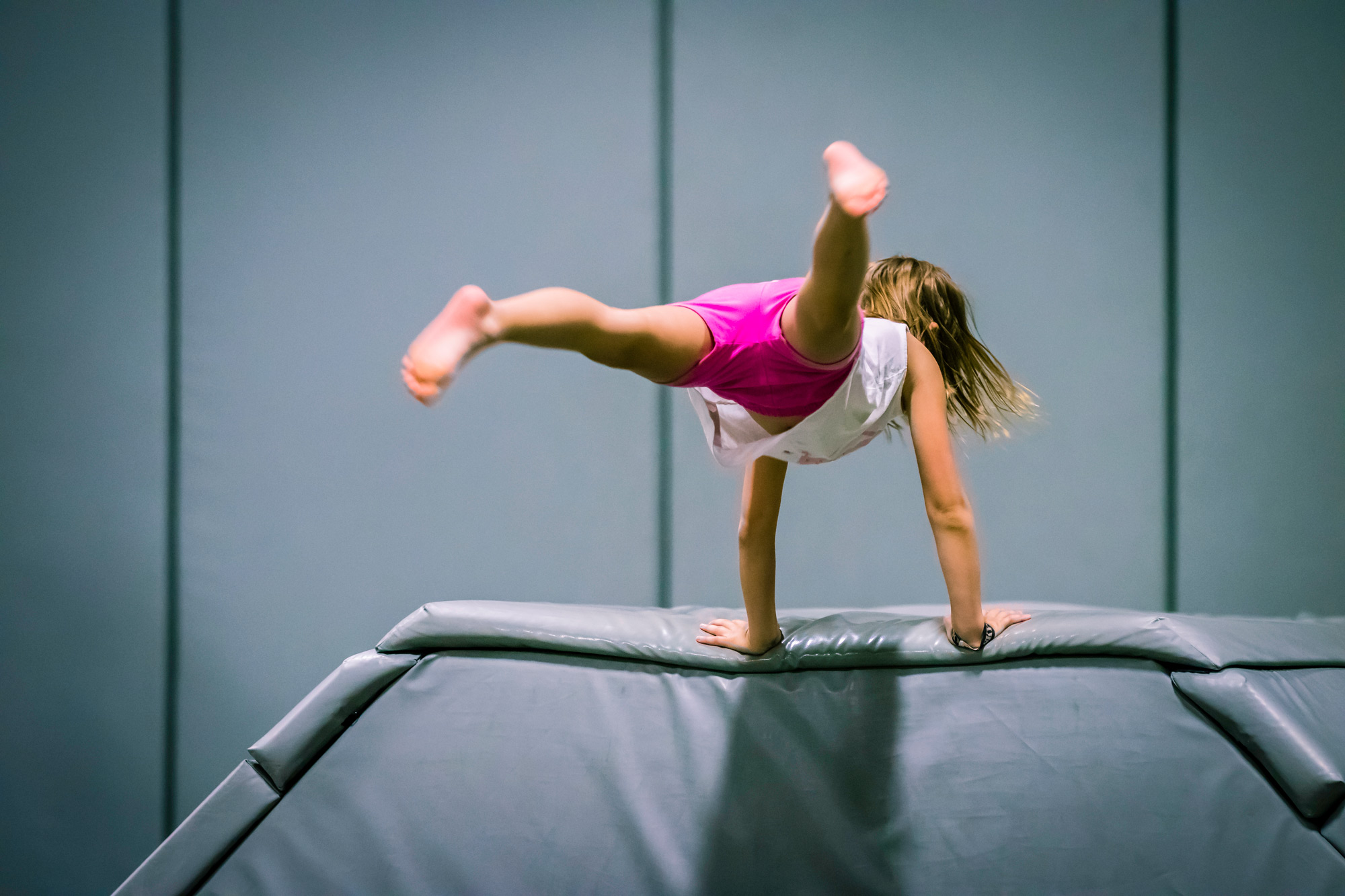 AIRBALL
TAKE FLIGHT TO THE RIM
Add some spring to your basketball game.
SKYTAG's trampoline basketball, is a fun way to boost your basketball game. Playing on trampolines gives you the added bounce you need to step up your game. So, if you always wanted to dunk but could never jump high enough, trampoline basketball will make your wish come true.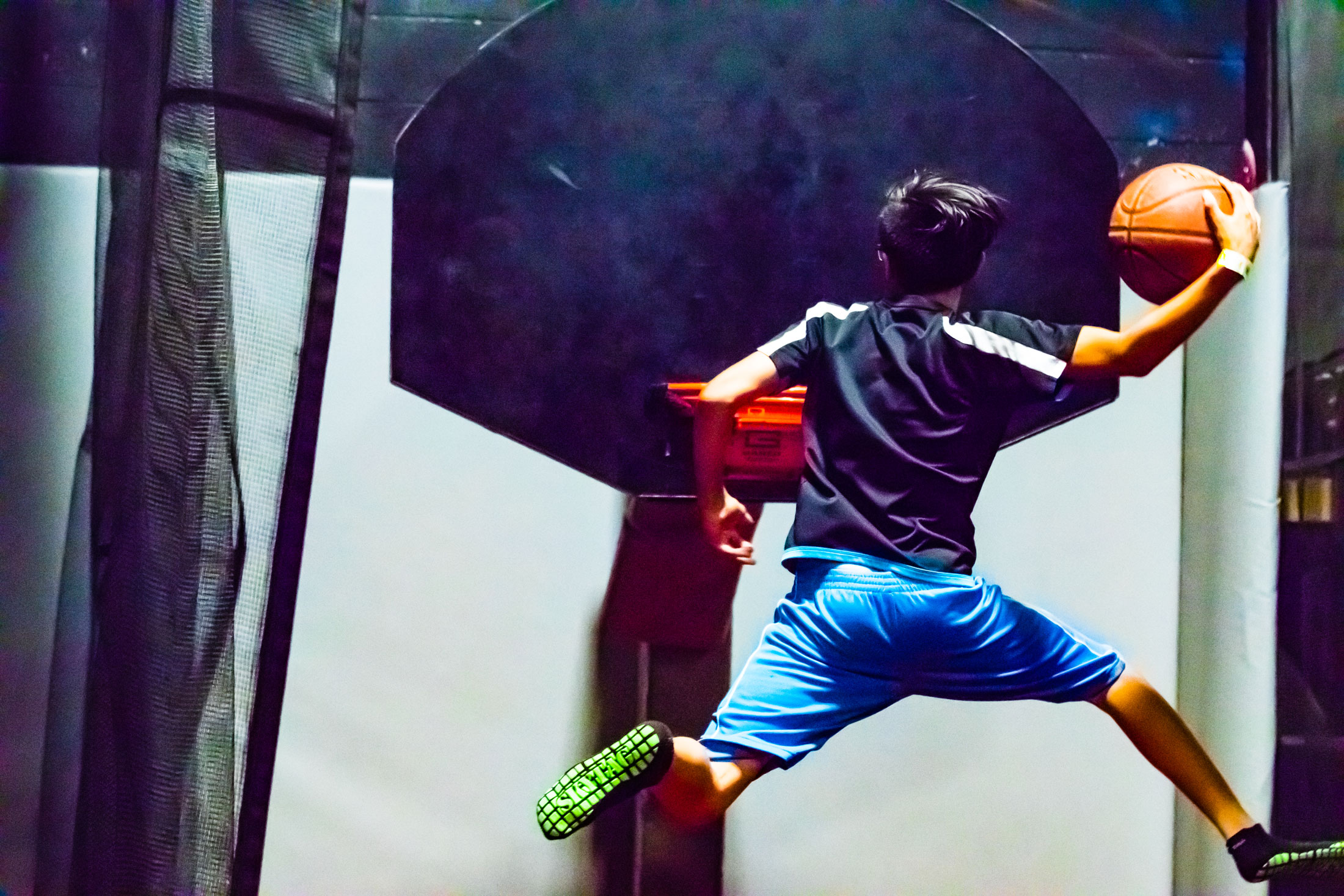 EXTREME DODGEBALL
CAN YOU SURVIVE THE PACE
Is dodgeball more your sport?
You'll have a riot playing trampoline dodgeball. Imagine throwing or dodging a ball while jumping on a trampoline. Regular dodgeball is fun enough, as players dodge from side to side, but add in the trampolines and you have a whole new definition of moving targets, as players can now dodge up and down as well as from side to side.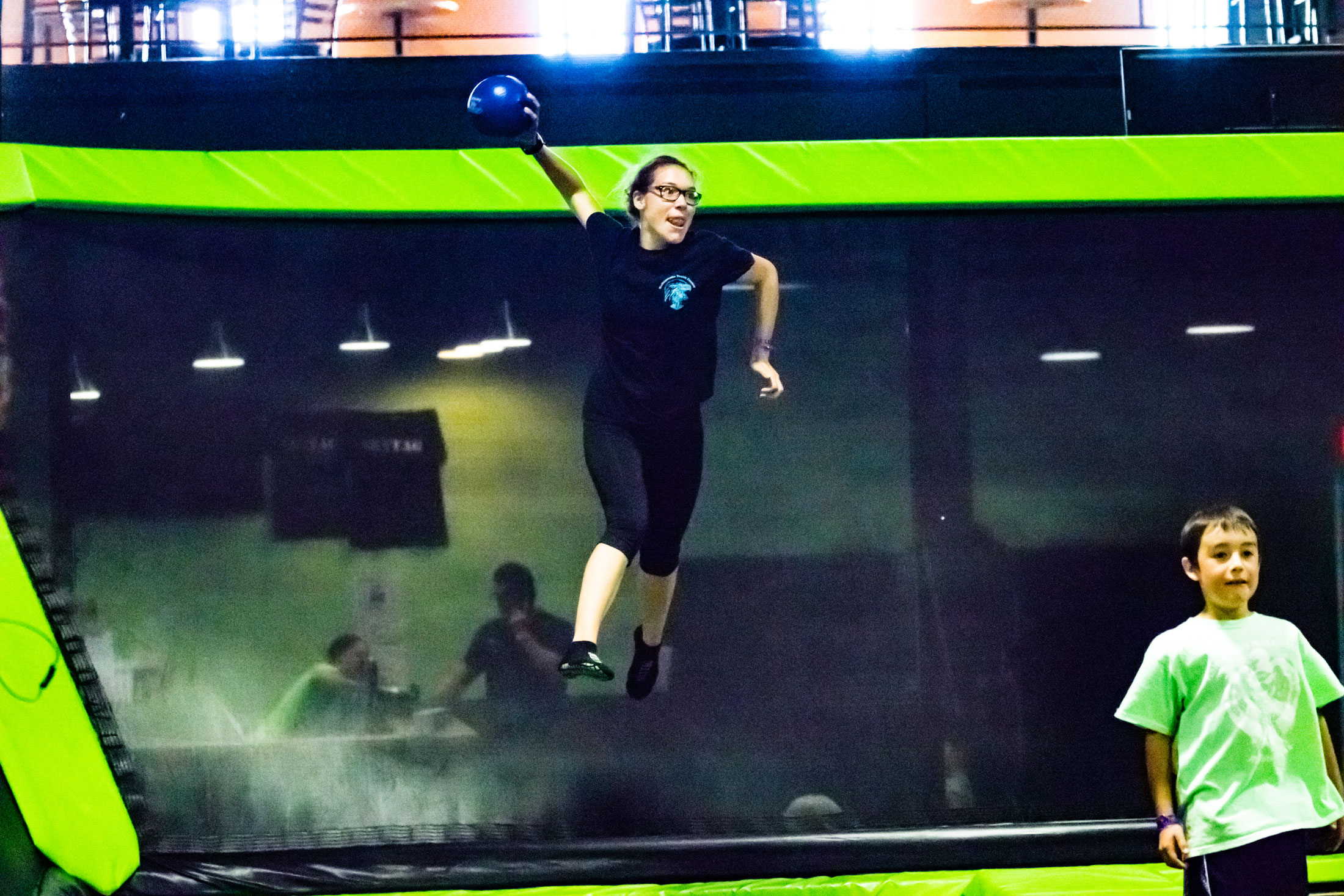 THE PIT
ALTITUDE WITH A SOFT LANDING
Is aerial jumping your thing?
Just plain jumping for the fun of it?
The Pit is the place do it.
SKYTAG's trampoline foam pit gives you a soft place to land from your jumps and acrobatic flips. Come practice your air tricks and jumps or simply enjoy flying through the air without worrying about the landing.
SLACK LINE
WALK THE LINE OVER THE PIT
Walking on a slack line, tightrope, or trapeze is no longer just for circus performers. Suspended over hundreds of foam cubes, SKYTAG's trampoline slack line zone lets you test your balance, show off your aerial jumps or perform tricks using the slack line to bounce off of. No matter what your skill level, you'll always have a soft landing!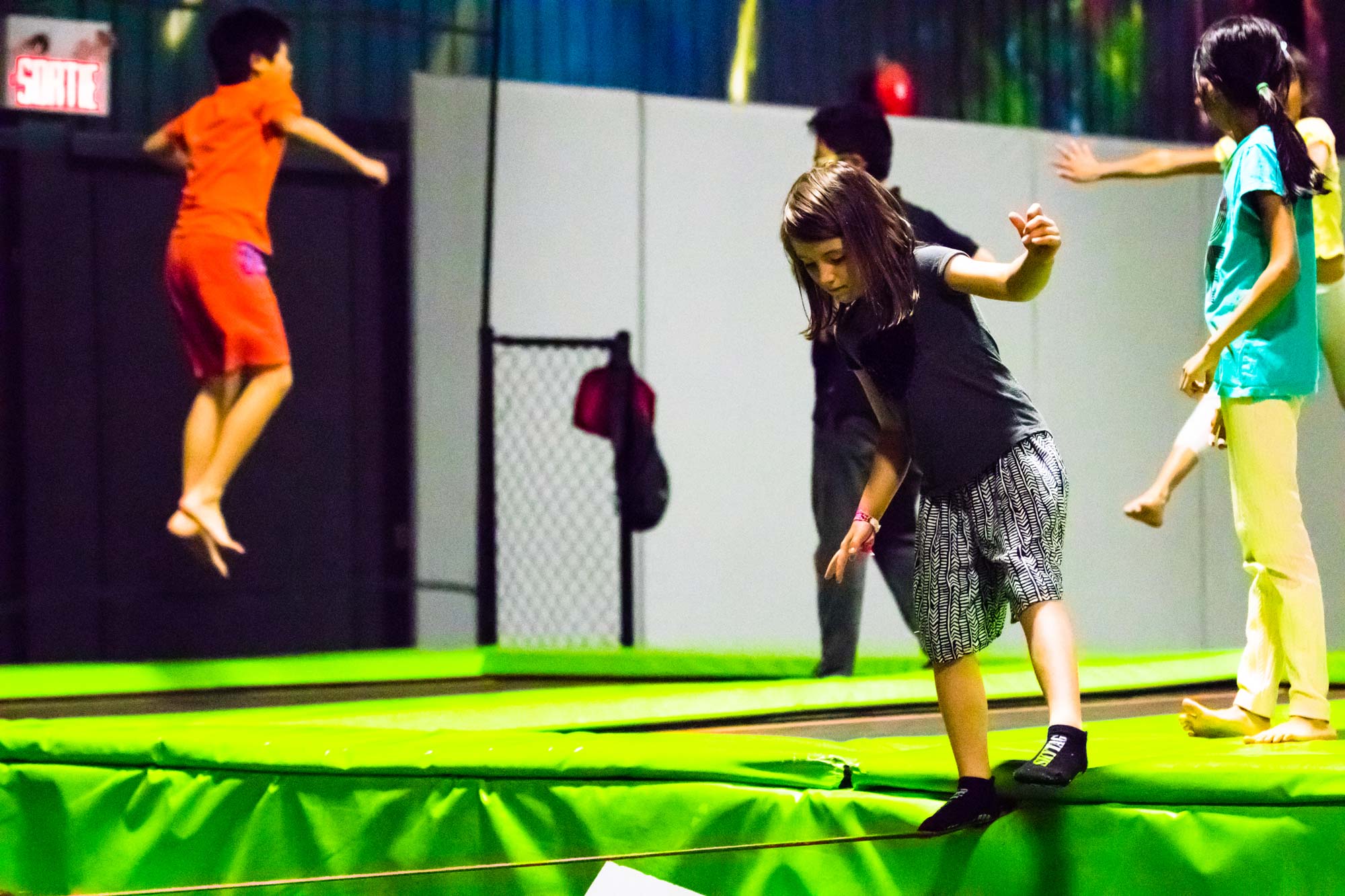 SAFETY IS OUR #1 PRIORITY!
With trampoline jumping, safety is our #1 priority at all times. It is important for trampoline participants to follow the set rules and safety guidelines and to jump within their own ability. At SKYTAG, we want all our jumpers to leave our trampoline facility with happy memories and exciting stories to share with their friends. Because trampoline jumper safety is our #1 priority, we have gone to great lengths to reduce, and where possible eliminate, some of the potential hazards associated with trampolines.
We are committed to ongoing efforts that ensure a safe trampoline environment through superior structure, staff training in safety and first response, research, education and planning. Staff members perform daily and weekly equipment and maintenance checks to ensure all trampoline equipment is functioning properly. SKYTAG also enforces strict adherence to our rules and reserves the right to ask guests who are acting in a way that may endanger themselves or others to immediately leave the trampoline park premises.